ICMS Updates
June 2001
This update will give you a brief overview of our activities
on a lobbying trip to the United States.

Congressional Resolution
A Congressional resolution on behalf of the latest group of kidnapped Israelis, has been introduced in the U.S. House of Representatives and in the U.S. Senate. The House resolution, was initiated by Congressman Joseph Crowley (D-NY) and is being sponsored in the Senate by Senator Charles Schumer (D-NY) and Senator Sam Brownback (R-KS). The resolution, originally authored by ICMIS Chairman Danny Eisen, is expected to be voted on sometime this summer. Seven Congressmen and Senators participated in a press conference organized to introduce the measure, which was also attended by representatives of the families of the Israelis kidnapped by Hizbullah last October.

Capitol Hill
Capitol Hill - On this trip we focused most of our attention on the Senate. We met with a good number of high-ranking people including: Senators Clinton (New York), Levin (Michigan), Wyden (Oregon), Stabenow (Michigan) Specter (Pennsylvania), Bond (Missouri) and Hagel (Nebraska). All of these individuals are helping in specific areas. We were also successful in getting the issue raised publicly by Senator Mikulski (Maryland) with Secretary of State Collin Powell at the Senate appropriations hearings. Senator Bond will be sponsoring a Senate letter to Bashar Assad, and will be introducing some legislative activity to strengthen HR 1175 - legislation that was passed in 1999 to locate and secure the release of Israeli MIAs. Additionally we also met with Rep. Tiahart (R-Missouri) and his wife, as well as a dozen other offices in the House and Senate. At our request, members of Congress are also considering, for the first time, to initiate Congressional hearings on the issue of Israeli MIAs.

Freedom of Information Act
Further progress was made in extracting another few hundred documents from the State Department on the issue of the MIAs. The State Department was not initially cooperative, but they have become more forthcoming after our attorney, Alyza Lewin, filed for the documents under the provisions of FOIA (Freedom of Information Act).

National Christian Leadership Conference for Israel
We met with Rev. William Harter of the National Christian Leadership Conference for Israel (NCLCI) - an umbrella organization of pro-Israel Christian groups. We are looking at several joint ventures including a lobby day/prayer-breakfast on the Hill, and a full page in the Times with signatures of 500 Christian leaders.

New York
Meetings were held with Bonnie Lipton, the President of Hadassah, and Michael Miller, the Executive Director of the Jewish Community Relations Council (JCRC). There is an opportunity with both these bodies for a serious joint effort on several projects in the fall.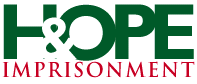 © 2006 ICMIS All rights reserved. Graphics by



Send questions and comments to MIAWebmaster